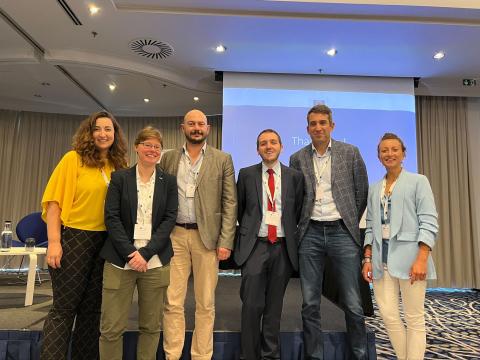 The third edition of Project to Policy Seminar (PPS) was organised from 30th June to 1st July in Brussels by the European Commission (Research Executive Agency and DG Migration and Home Affairs). The seminar brought together EC policy officers and representatives of over 40 EU projects funded under the Horizon 2020 Secure Societies Call launched in 2020.

Over the two intense days of workshops, a deeper insight was gained on the newly funded research projects among civil security policy makers in the European Commission.  Project representatives from research, industry and policy institutions addressed how projects can build closer links with EU policy in civil security as well as communication, dissemination, and exploitation issues specific to security programmes. 

A good opportunity to network and find synergies among different projects, the event is part of an effort to improve interaction between research and policy. Follow-up actions have been defined based on the discussions to build a lasting relationship between projects and policy officers for a mutual benefit.

On the side of Artificial Intelligence and Law Enforcement projects, the SU-AI cluster (popAI, ALIGNER and STARLIGHT) discussed challenges, needs, and risks emerging from the use of AI technologies in law enforcement and planned joint research activities and events for the coming period.